Title Services and Lender's Title Insurance
Front Door Title provides a full range of title services including Lender's Title Insurance. Lender's title insurance is required for any financed real estate purchase, and the buyer (borrower) is required to pay the cost at closing.
We provide Lender's Title Insurance through our partners at Stewart Title and Guaranty, and Fidelity National Title Insurance Company. Commonly called a Loan Policy, title insurance for mortgage lenders is usually based on the dollar amount of the loan, and it protects the lender's interests in the property for the duration of the loan.
The Loan Policy does not protect the buyer. The policy amount decreases each year and eventually disappears as the loan is paid off.
How is a title insurance policy created?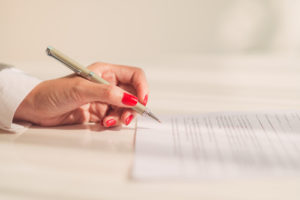 Once the escrow officer or lender opens the title order, the title company, such as Front Door Title, begins a title search. We issue a Preliminary Report to the buyer for review and approval. All closing documents are recorded upon escrow's instruction. When recording has been confirmed, demands are paid, funds are disbursed, and the actual title insurance policy is created.
What is escrow?
Escrow refers to the process in which the funds of a transaction (such as the sale of a house) are held by a third party, often the title company or an attorney in the case of real estate, pending the settlement of the transaction.
Call Front Door Title today at 410-870-7070 to schedule an appointment, or to ask any questions you may have. You can also use our contact form and someone will get back to you shortly. We are always happy to help!